Book Day Tours in Cancun, Puerto Vallarta and Los Cabos
Our entire catalogue has some of the biggest discounts in Riviera Nayarit tours – don't thank us, thank the internet. Every price you see is far below retail value and intended to provide an accesible way for customers to cut out the middle man.
Our listings of amazing tours and activities in Riviera Nayarit tours, Mexico is updated monthly and changes seasonally to reflect local offerings. We offer all the classic Riviera Nayarit tours excursions such as Dolphin Encounter, Atv Single and Royal Swim.
Enjoy the best Riviera Nayarit Tours Tours and Activities
A dolphin program for all ages!
adventure and adrenaline that combines high road, river and beach,ncludes a magical ride in the jungle with a diversity of flora and fauna
The number one dolphin experience in the world!
Best value Dolphin Activity!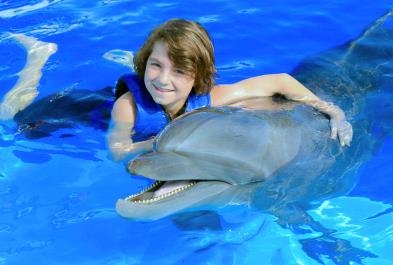 Bond with Puerto Vallarta dolphins in this magical, shallow-water encounter that offers a true face-to-face experience.