Cancun
15% off select Mexico Travel Outlets tours with code MTO15
Our entire catalogue has some of the biggest discounts in Cancun tours – don't thank us, thank the internet. Every price you see is far below retail value and intended to provide an accesible way for customers to cut out the middle man.
Our listings of amazing tours and activities in Cancun tours, Mexico is updated monthly and changes seasonally to reflect local offerings. We offer all the classic Cancun tours excursions such as Mayan Adventure Cun , Rio Secreto Plus Con Trans Cancun and Parque Maya Jungle Tour .
Save 15% on featured tours below with code

MTO15
An incredible snorkel adventure youll never forget!
A trip to the bowels of the earth, through an underground river where you will find impressive geological formations.
Discover a unique experience, driving your own Speedboat, in the Nichupte Lagoon, a real perfect adventure.
Come with us on a magical journey through the crystal museum that is Río Secreto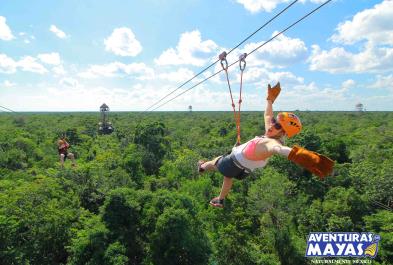 A unique experience enjoying our zip lines, abseiling and swimming in the crystalline underground rivers.
XCARET, a piece of paradise smack in the middle of the jungle , yet right by the Caribbean Sea.
Come and enjoy the most exciting tour, driving your own two-person speed boat through the green mangrove channels along the Nichupté Lagoon
Love will surrender to the most cherished secrets of Nichupte Lagoon aboard Columbus Lobster Dinner Cruise.