Our entire catalogue has some of the biggest discounts in Cabo San Lucas tours – don't thank us, thank the internet. Every price you see is far below retail value and intended to provide an accesible way for customers to cut out the middle man.
Our listings of amazing tours and activities in Cabo San Lucas tours, Mexico is updated monthly and changes seasonally to reflect local offerings. We offer all the classic Cabo San Lucas tours excursions such as Electric Bike Beach Adventure, San Jose Organic Cooking Classes and Sunset Cruising Restaurant.
Enjoy the best Cabo San Lucas Tours Tours and Activities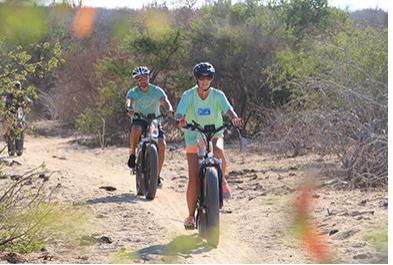 Electric bicycle is an easy to use and perfect for a fun-filled day in the sun.
During this tour you will have the opportunity to learn about the process of organic agriculture and receive a cooking class.
Enjoy the beauty of the Sea of Cortez aboard an extremely capable, new vessel as the sunssets.
Extreme Canopy Adventures or commonly called "Zip Line" tours.
Start your day with a scenic drive along the coastline and through the mountains to the Capital of the State the City of La Paz.
Slip on your snorkel and jump in for an unforgettable ocean expedition.
Feel their smooth skin, feed them their favorite treat, kiss and play with them and communicate one-on-one.
Youre ensured the best possible opportunity to develop a close personal bond with your dolphin.
You will learn about their anatomy, physiology and unique characteristics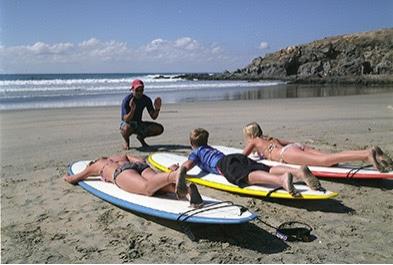 Come and live an authentic and unforgettable surfing experience with us!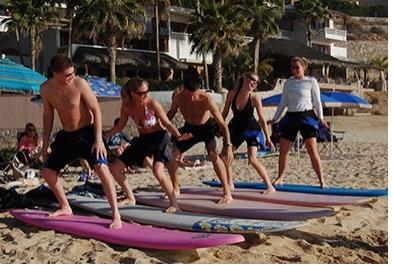 Playa Costa Azul is on the southwestern edge of San Jose del Cabo
Enjoy a sunset dinner in the exciting and unique experience at the best tour in Los Cabos.